Off to a Bad Start
Just as 2020 began, 5 volcanoes around the world erupted in the span of 30 days. One of these eruptions occurred in Taal Volcano (Jan 12, 2020), which spewed ash for about 2 weeks. Face Masks ran out long before COVID-19 even started. Some cults claim that the series of unfortunate events is a sign that the end times have begun. To set the context, here's a summary of how 2020 has been off to a bad start.
Covid-19
What probably began in September in the heart of China has blown out of proportion in the span of a few months. The exponential spread of the virus SARS-CoV-2 and its disease COVID-19 ("Coronavirus Disease 2019") is due to the virus' ability to infect others even before symptoms begin to show in the host. Every infected person has the ability to infect 3 other persons during the incubation period, which usually takes about 5 days on average but can last up to 14 days. Imagine walking around for 2 weeks without realizing that you've already infected your entire household, office or yoga class.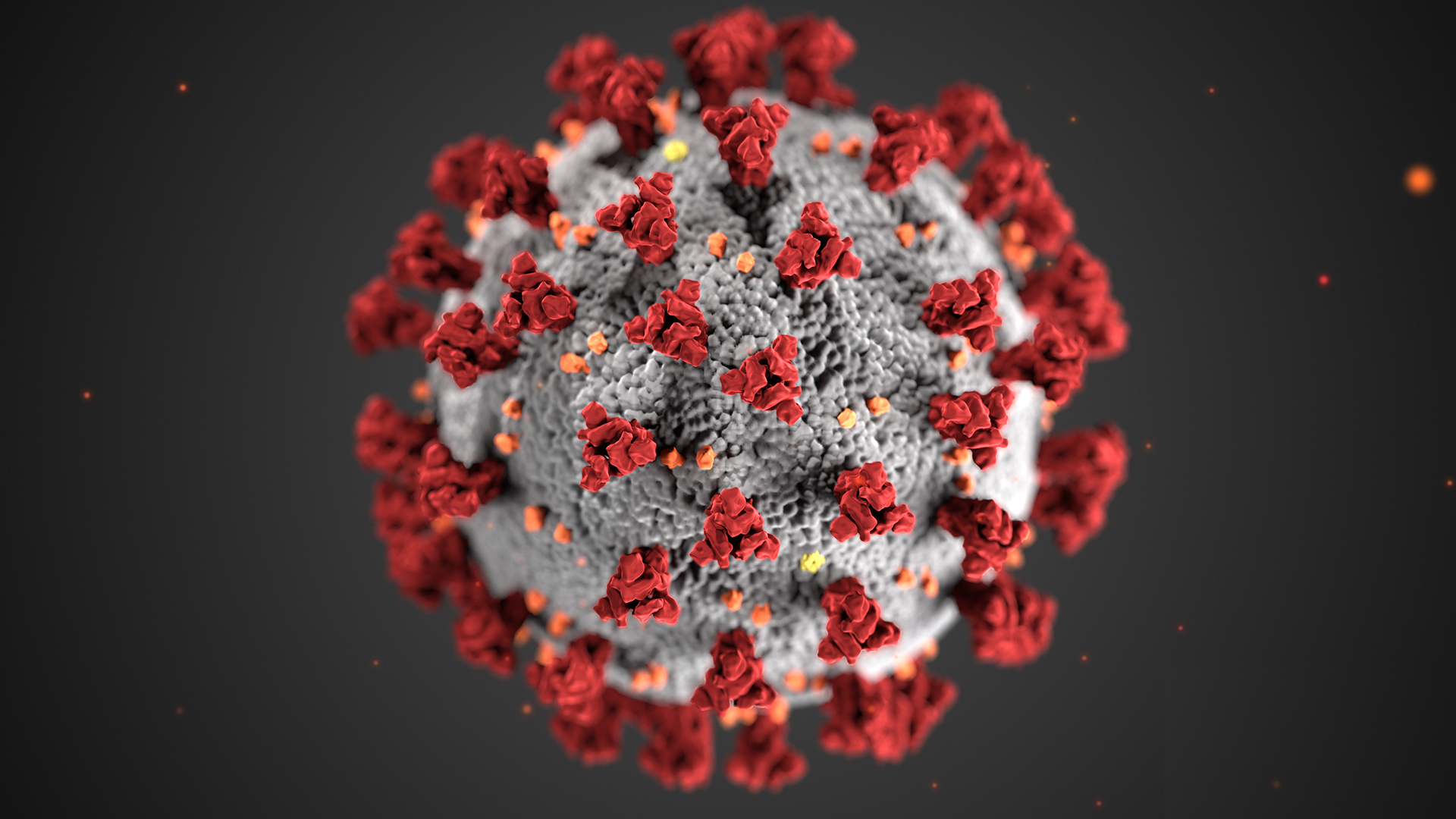 Both personal and business trips are being cancelled around the world. Hotels and airlines have to deal with government-driven cancellations and refunds, rebookings, and a surge of calls and walk-ins at their ticketing offices in the past few weeks.
Lockdown and Curfew
Multiple cities and countries are on lockdown or community quarantine. Certain FMCG manufacturers would have also benefited for a short amount of time after a lockdown is announced as people or on a panic buying spree to clean out groceries and pharmacies of alcohol and hand sanitizer, tissue paper, Vitamin C, face masks, canned food and water. Can you believe people are fighting over something they usually take for granted like tissue?
Shopping Malls in Manila have limited their operating hours to 11 AM to 7 PM in line with the new curfew, and only the supermarkets, convenience stores, pharmacies and food establishments with take-out and delivery are allowed to operated during the month-long lock down. This means that sit-down restaurants, clothing stores, beauty parlors / salons / barbershops, skincare centers, gyms and cinemas have been asked to close down for a month. Third party transportation services / delivery apps like Grab, Lalamove and Food Panda, as well as online retails stores like Lazada and Shopee have gone on skeletal staffing. Along with restricted movement are multiple military checkpoints across Metro Manila, and people without a good reason to be out and about are asked to return home.

With the exception of health workers, all employees are asked to work from home if possible. Businesses in the private sector have been asked to close for a few weeks, and some of these companies have a "No Work, No Pay" policy. Clinics and hospitals are closed except for emergency rooms as nurses and doctors have been re-allocated to treating COVID-19 patients.

A lot of businesses might not make it through this dark period if the community quarantine is extended and consumer spending is limited, potentially altering the economy permanently. Let's all do our part to cooperate with the government to keep the virus under control.
Oil Crisis
The crude oil price has dropped by 50% in the span of a month as a result of an increase in supply of oil due to the oil wars between Russia and OPEC amidst a pandemic which has decreased the demand for oil and petroleum. With China crippled by the corona virus, the world lost its largest importer and consumer of oil as factories decreased production and had compromised supply chain activities.

Coupled with travel restrictions and community quarantines caused by the novel Corona Virus, the daily consumption of aviation fuel, gasoline and diesel consumption has also dropped.
Apart from oil pricing dropping, stock prices have dropped across various industries by 20-30% in the past 4 weeks. The 2020 Oil Crisis can lead to a recession far worse than the financial crisis in 2007.
Survive the Covid-19 Pandemic
1. Prevent the spread of COVID-19 by behaving as if you already have it through social distancing and proper hygiene. However, it's not so much about having a to-do list but rather changing your mentality to affect your behavior. Why do you have to avoid catching COVID-19? Sure, you're young and can probably survive the effects of the virus, but you're creating a great inconvenience to everyone around you. If you're living with senior citizens, you're putting their lives at risk. Besides that, we need to work together to curb the volume of positive cases so as not to overwhelm our doctors or to overcrowd hospitals which have limited beds.

2. Assume that you will catch the virus at some point this year and prepare your house for a self-isolation. Have a set of utensils and cleaning products in your bedroom so you don't risk infecting your household.
3. Build your immune system by getting enough sleep and taking 500mg to 1000mg of Vitamin C per day. If you're starting to exhibit the early symptoms like a sore throat, up the dosage to 2000mg to 2500mg per day (for adults). There is currently no cure for COVID-19 but good ol' Vitamin C has been known to help patients recover. If you want to conserve the supplements, take food that are rich in Vitamin C such as Citrus fruits, Spinach, Broccoli, Bell Peppers, Yogurt, Almonds, Turmeric, Ginger and Garlic.

4. Measure your body temperature 3x a day and log it in a Body Temperature Chart. The average body temperature ranges from 36 to 37.5 degrees Celsius depending on your age group and gender. Typically anything beyond 37.8 degrees Celsius or 100 degrees Fahrenheit should raise alarms. Isolate yourself immediately, take lots of vitamin C and observe for the next 3 days.
| | | | | | | | | |
| --- | --- | --- | --- | --- | --- | --- | --- | --- |
| | | S | M | T | W | Th | F | Sa |
| Person A | Breakfast | 36.6 | 36.7 | 37.0 | 36.8 | 36.9 | 36.8 | 37.1 |
| | Lunch | 37.2 | 37.3 | 37.1 | 37.3 | 37.1 | 36.8 | 37.3 |
| | Dinner | 37.3 | 36.9 | 37.3 | 37.1 | 36.9 | 37.1 | 37.0 |
| Person B | Breakfast | | | | | | | |
| | Lunch | | | | | | | |
| | Dinner | | | | | | | |
Help Others Survive Covid-19
1. If you SUSPECT you already have it, isolate yourself even before you start to exhibit symptoms. If you find out that you've come in contact with someone who has been tested positive–or even suspected of having–COVID-19, take the responsibility of self-quarantining.

2. Get tested. Whether you suspect it being COVID-19 or not, don't wait 10 days to get tested. It might be too late as a pneumonia might have already set in and 50% of your lungs could already have fibrosis. When you do visit the hospital to get tested, call them in advance to let them prepare for your arrival. Frontline doctors and nurses need to wear proper gear and prepare a room for you so as not to get themselves and other patients infected.

3. Inform relevant people while you're waiting for your test results. Contact establishments, workmates, family and friends that you've been with in the last 2 weeks so they can also take necessary precautions.

4. Offer your excess face masks to those who are actually sick. They're more efficient in spreading the virus on a sick person than on several healthy people.
Survive the Lockdown
In order to survive COVID-19, you need to survive the lock down first. Supermarkets and pharmacies will remain open, but who's to say how long supplies will last? Stricter quarantines like the one in Wuhan only allow 1 person per household to leave for up to 1 hour per day to do some groceries. Here are some things you could do to prepare your home for an apocalypse:
UV Sterilizer Cabinet. Going out on a grocery run is unavoidable. Sterilize your phone, wallet, credit card, cash, valid ID, and keys in an Ultraviolet Sterilizer Cabinet to fry those microbes for about 5 minutes. Sometimes alcohol spray doesn't get through the cracks and pores.
Water Filter. No need to stock up on mineral water bottles if you can drink from the tap.
Online Payment. Enable wire transfers and get apps like GCash or PayMaya to pay your utility bills online. Banks will remain closed for days or even weeks.
Toilet Bidet. Save tissue rolls for the final wipe, or for special occasions. Your call.
Liquid Soap. Between alcohol and soap, the latter is known to be more effective in disinfecting your hands and body.
Detergent. Washing your clothes, hand towels and dishes frequently and thoroughly are just as important.
Oatmeal. Oats are carbohydrates, soluble fiber and vegetable protein, so you could say it's an all-in-one super food with the added benefit of controlling cholesterol and weight during this period of inactivity. There's no better time than now to do the Quaker Oats Smart Heart Challenge! There are so many things you can do with oats. Check out these recipes and make your own for 30 days.
How to Take Advantage of 2020
There are other things we could do to be productive in this period of time. It's a small hiccup in human history but "when life gives you lemons, you f*ck the lemons".
Buy Stocks
Watch the stock market. Keep an eye on industries that doing well and doing bad. Wait for the right time to invest. The Utility, Healthcare, Telecom and Digital Media industries profiting during the COVID-19 outbreak since most of the ill are in isolation or self-quarantined at home, and all the healthy bodies are encouraged to work remotely.

A vaccine is probably already being tested on humans. Even if COVID-19 mutates, our scientists will eventually be able to keep up. It will take about 18 months to have something stable and ready for commercial sales, so expect things to turn up by the end of 2021. Based on past recessions, it usually takes at least 2 years for stock prices to reach their original value before the stock market crash.
Look Hot for Summer 2021
Sure, summer 2020 may be cancelled, but on the bright side, you have 1 year to prepare that beach bod. Working out also boosts your immunity. However, since gyms are to be avoided and you're likely to be stuck at home for several weeks during a community quarantine, you're probably going to gain weight. The good news is that you can use your own body weight to do both cardio and resistance training. Check out apps like 30-Day Fitness Challenge for some variation in your home exercise.
Catch Up on TV Shows
You know how you always say that you don't have time to watch Breaking Bad, Game of Thrones or even the Star Wars series? Well, now that you have a month to kill, you don't really have an excuse. Subscribe to Netflix or Amazon Prime for under PHP 400 per month. After all, what else do you have to spend on this month? Here are some must-see TV Series in no particular order:
Outlander
Jane the Virgin
The 100
Black Mirror
Fringe
The Expanse
The Witcher
The Good Place
Insatiable
Lucifer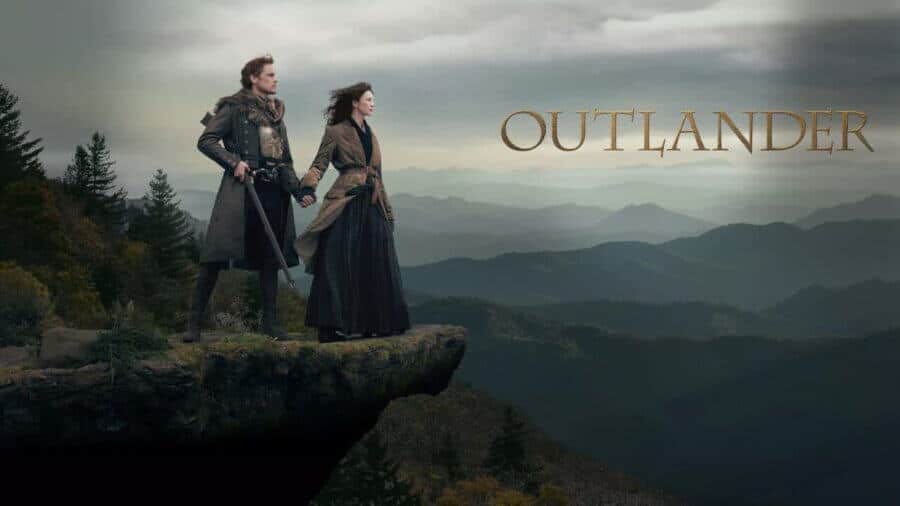 Awaken the Spirit
Patronize the arts by learning an instrument, painting, drawing or writing. You can also use this time and silence to reflect on your life experiences and ways to make the world better.
Tidy Up
Time to re-organize and/or to throw out the stuff that's collecting dust in your shelves, cabinets and drawers. Look for clothes and shoes that you don't really wear anymore and donate them. Hunt for expired condiments and other food items in your cupboard and fridge. You can also use this time to evaluate the people in your life and declutter socially.
World War 3?
To this day, no one can pinpoint the source of the Novel Coronavirus. Who was Patient Zero? SARS-CoV-2 might have come from bats, but did COVID-19 really originate from bat soup in a Wuhan exotic animal market? Or did someone inspired by the movie "Contagion" decide to play god? Maybe it's no one's fault and the virus had naturally jumped from bats to a domestic animal before infecting humans.

China and the U.S. are now in the middle of a blame game. If things escalate, we might have stock up on supplies for more than a month-long lock down. There could be a full-blown war between the world's 2 super powers leading to a nuclear fallout wiping out a third of the world's population. Most of Earth would be left uninhabitable for hundreds of years as "No Man's Land".
Social Class War and Looting
With new limitations in place, people from all walks of life are now facing new challenges that test our human condition. It's our choice whether or not we will let these challenges divide us. The non-operation of public transports while permission for private vehicles is granted, the "No Work, No Pay" for the daily wage earners but paid leave for salary earners, and the closure of palengke (wet market) but not the supermarkets (more expensive) are just some of the triggers that could cause a rift between the lower and the middle and upper classes. Maybe it won't be long before the homeless will start breaking into houses and looting. It depends on how long this lockdown will last.
Will Things Ever Be the Same?
Only time will tell if or when this virus will subside and how the social, economic and political impact plays out. Maybe we won't be able to eliminate the virus completely. Maybe the virus will mutate before human testing for the new vaccine has completed. Either way, we all need to do our part by complying with announced safety cautionary procedures, even though they're not fair for everyone. Maybe big celebrations like weddings, graduations and birthday parties will not be allowed to have more than 50 participants. Maybe decentralization and depopulation is a necessary next step. If we work together, maybe we can emerge from this dark chapter in human history as one civilization, stronger than ever.